Monday, April 27th, 2009
★ Not to make light of a serious issue, but XKCD must have been watching the Twitter stream get hit hard by trending #swineflu just like me. Because this is exactly what I saw.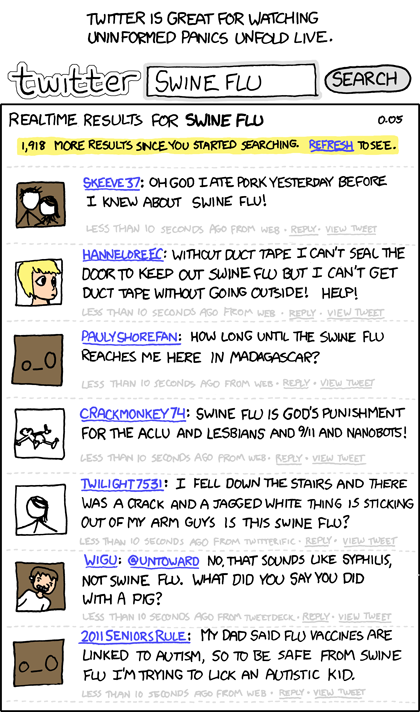 So if Twitter is the "Pulse of the Internets", then XKCD must be the pulse of Twitter…? I don't know. But it's funny because it's true.
If you want to follow the outbreak globally in realtime, this google maps mashup is the best place.